Black Friday Sale.
1 Year Access $99.
1 Year SlideSpeak Premium for $99.*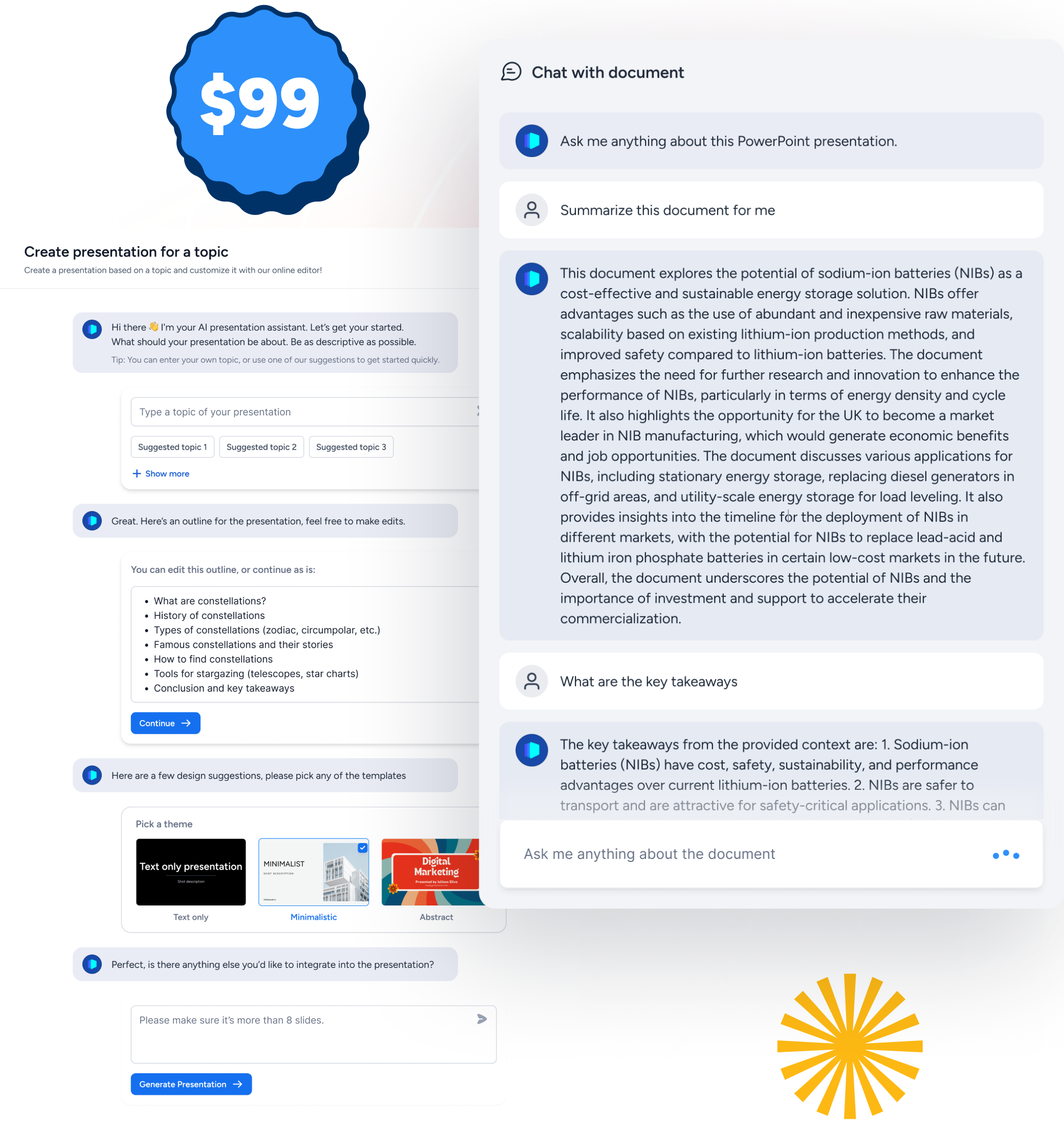 basic knowledge
Frequently Asked Questions
How can I cancel after 1 year?
You can cancel at any time. Simply log into your account and cancel the subscription and you will not be charged after the initial 1 year.
If you don't cancel within the 1st year your plan will auto-renew at $14/m. You can cancel anytime before in the admin dashboard.
Is there a money back guarantee?
Yes, you can request a refund within 7 days if you're not happy with the product.
How many licenses / users are allowed per purchase?
You can use each account for up to 1 user.